Dental Fillings can be lost or fracture or become loose at any time. In some cases, filling can partially break and remain in place but allow bacteria to penetrate underneath them and cause rapid decay and infection. A through assessment is required by your dentist. Call immediately to arrange an appointment with your dentist or Emergency Dentist Edinburgh.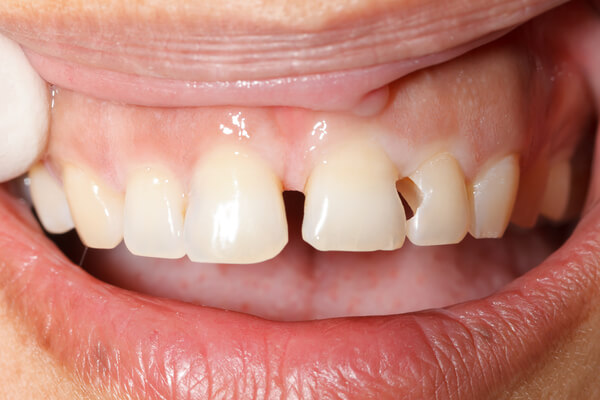 Fixing of lost or broken filling at Emergency Dentist Edinburgh
The loss of filling may also have occurred as a result of underlying problem, for example dental caries. Lost filling usually requires replacement of filling. A thorough assessment is required. The dentist will perform a clinical examination and may take dental x-rays to help determine the extent of the damage and whether there are signs of any infection of the roots. If there is enough tooth structure to retain a filling, you may be offered a filling  . If the cavity is particularly large you may be recommended having a laboratory made restoration like a ceramic filling or  crown
Accessing Emergency Dental Care in Edinburgh City
Emergency Dentist Edinburgh is an appointment based private dental service to help all patients get the high-quality care they need to feel better right away. Get in touch with us by phone or email and we can arrange an appointment with one of our caring and experienced dentists to assess your oral health.
Prevention of losing a dental filling.
⇒ While dentists expect treatments such as dental fillings or crowns last many years, this depends on the types of materials used to create the fixture, as well as the quality of the substance used to manufacture and expertise of a dental professional.
⇒ It is vital for patients to give their dental fillings especially amalgam and ceramic fillings time to strengthen and the cement to harden, with many dentists recommending that brushing is avoided for the first 24-hours, or that the teeth are cleaned extremely lightly.
⇒ A dental professional will also recommend that certain foods and drinks are consumed for a certain period of time, including items such as soft chewy sweets and crunchy items. However, there is no definitive list of things patients should or should not eat.
Get started with a Dental Consultation
Emergency Dentist Edinburgh is one of the few dental clinics in Edinburgh providing Private Emergency Dental Services 7 days a week.